In this article, we will explain how to buy IPTV and activate it on the Smarters Pro IPTV application step by step from zero. 
First of all, we should buy an IPTV there is a lot of providers but we will recommend the best provider ever it's ## https://skipdeer.com ## and there is one more plan you can get from this provider.
SkipDeer IPTV plans include:
 40,000+ TV Live IPTV Channels

 4K, HD & SD Channels

 Premium HD Sports Channels

 TV Guide (EPG)

 Free Updates

 Available Worldwide

 Support All Devices

 Movies & Series (VOD)

 Fast Delivery

 24/7 Customer Support

 99.9% Uptime

 AntiFreeze Technology
1 – How to buy IPTV?
There are 4 steps to buying an IPTV service. it's easy and quick steps :
1 – First, Click Here.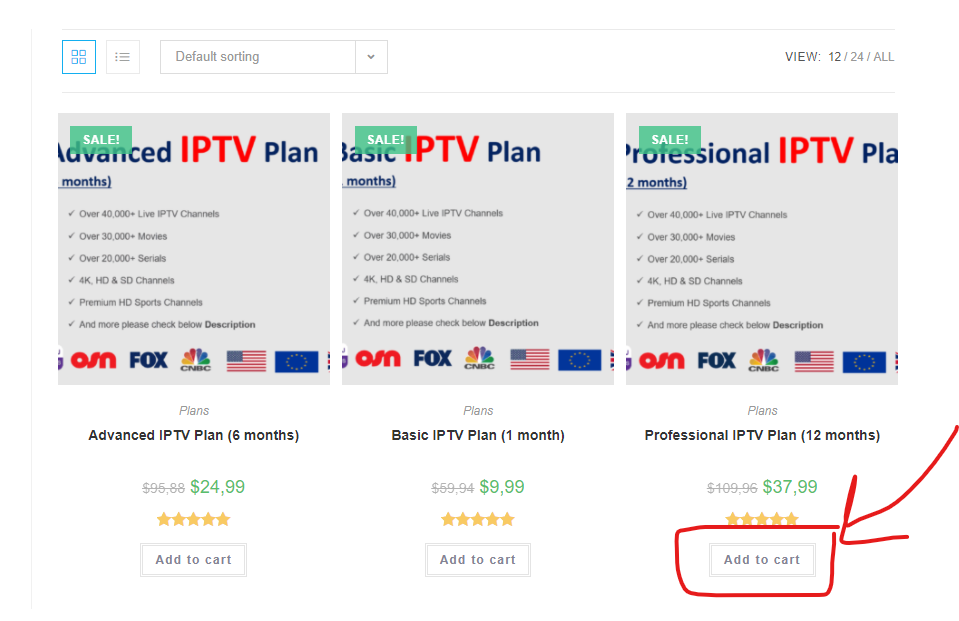 2 – After choosing your plan, the below page will be opened for you.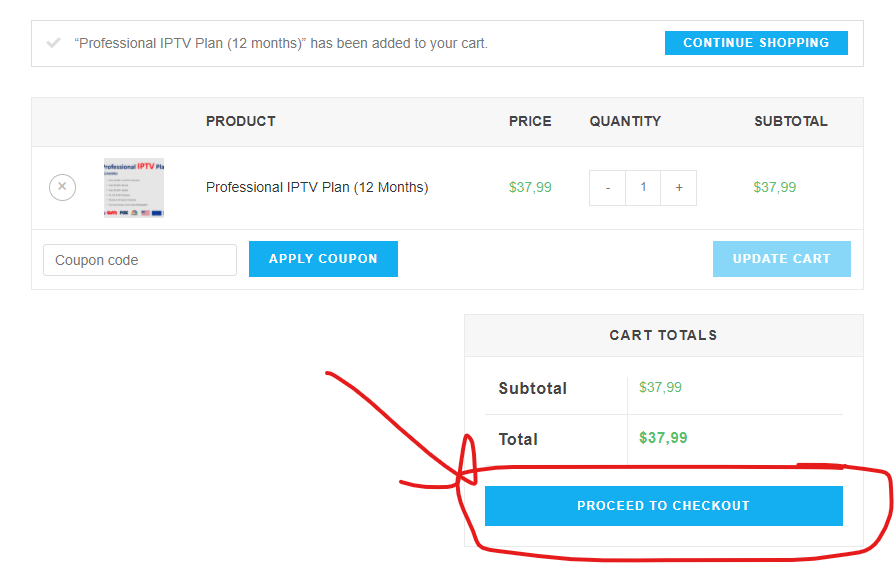 3 – After clicking to checkout, the below page will be opened.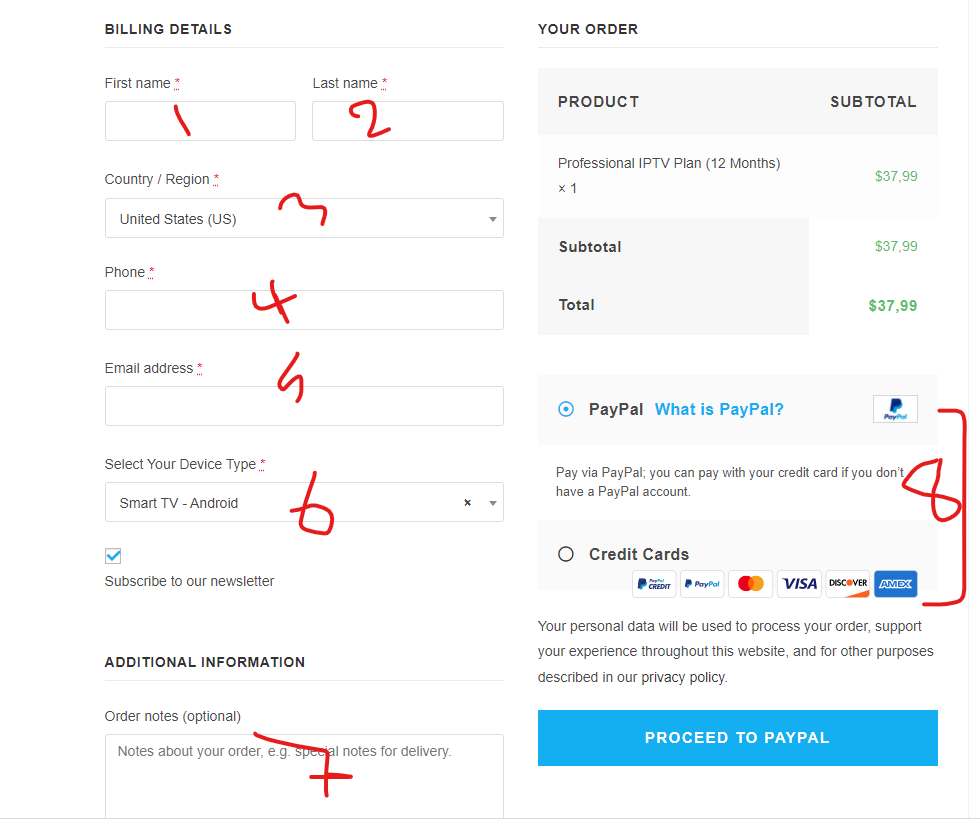 Here fill all required fields. as below :
Your First name
Last Name
Select your country
Enter your mobile no.
Enter your valid email address.
Select Your device from the list.
Optional to write a note to the provider.
Choose your payment method.
4 – Completed.
Now Your order is received by the provider.  and waiting to receive an email with your account details.
2 – After receiving your IPTV information.
You will receive two types of details :
First one: Host | Username & Password | Port.

This option means you can run your service by hosting and port. with username and password, to get all packages.  and it looks like the below details:

Host: http://proivder.com
Port: 8087
Username: test
Password: 123456

Second one: M3U List.

This is easy and we recommended it to you. and it looks like the below:

https://provider.me:2087/get.php?username=free245&password=yoyBAiEMn1&type=m3u&output=ts
3 – Install
"IPTV Smarters Pro"
It's easy steps to install this application. first of all, you should know what is device type you want to run the service on, if it's Android, iPhone, Windows, Linux, or other OS.
Install IPTV Smarters Pro for Android. 

First, go to Google Play and search on "IPTV Smarters Pro" OR click here. 
After installing the application on your Mobile or Android TV. click run application and follow the images:

Select "LOAD YOUR PLAYLIST TO FILE/URL" this option to add the m3u list.

Add the following details:


PLAYLIST NAME "SKIPDEER".
PLAYLIST TYPE "M3U URL".
FILE/URL "INSERT YOUR URL GET IT FROM Provider".
Click to "ADD USER"
Waiting To load your playlist.

Home Screen

Congratulations!, Your IPTV is Ready right now.
Screenshots of IPTV application :
Order Now YOUR IPTV